Expert Tips for Stress-Free International Travel
Travel is exciting, mind-opening and beautiful—but it can also be absolutely stressful and exhausting. Whether your next long-haul flight is for business or pleasure, take a little bit of time to review our before-you-go prep list. This week's Inflight shares unique insider tips from jetsetters who believe a dash of pre-trip planning can really make that bachelorette party in Ibiza or that business trip in Beijing much more enjoyable.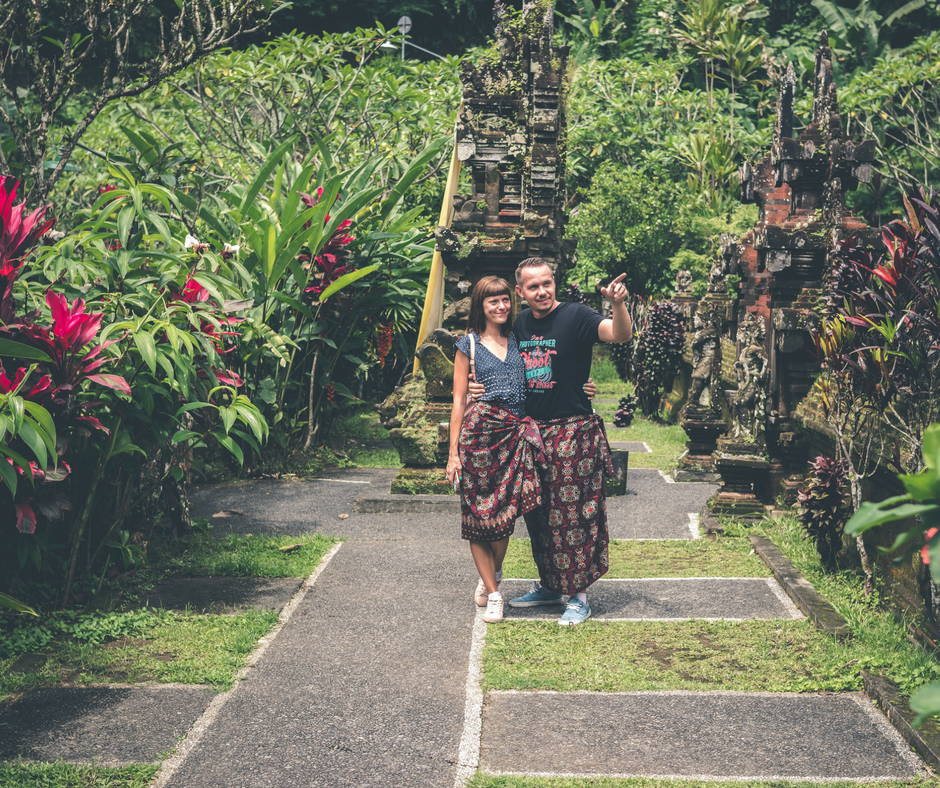 Set Your Compass by Quickly Reviewing a City Map
You don't need to scour Yelp to find out where you'll have your coffee each morning, but it's not a bad idea to orient yourself using Google Maps for a quick minute. Figure out where your hotel is in relation to the hotspots you plan to visit or clients you'd like to see. By knowing a little more about your destination ahead of time, you'll feel less disoriented when you land—despite that jet lag.
Plan How You'll Get From Airport to Your Destination
Traveling internationally is glamorous, sure, but it can also be downright confusing. Before you depart, spend a few minutes deciding how you'll get to your hotel or airbnb once you get through customs. In some cities, you'll easily and happily be able to grab a cab. In countries like Japan, public transportation might be the quickest option.
Other times, especially if you're unfamiliar with the language or traveling for business or with a large group, you might consider booking a private car or Uber ahead of time. You'll pay less this way than when hailing a private car at the airport, and eliminate all that stressful haggling. Plus most cities around the world have Uber and it's safer for you to use if you're planning on charging with your card.
Travel Hack: Most countries had equivalents of Uber. Vietnam uses a similar app called "GRAB", just be sure to not book a motorbike ride from the airport to your place or you'll be hurting!
Getting on the road
Managing your prep list and maintaining healthy habits are key. While on the road it's imperitive you are staying in tune with your health and wellness. One way to begin this is to set a benchmark many weeks ahead of time. Well-seasoned travelers usually maintain a relatively stable diet and exercise regime before they set out across the seas. This way when anything begins to feel off they can quickly figure out the problem and adjust to ensure they are feeling great (and looking great too! Who wants to look bad in that IG post).
Set your hotspots   
Have you drawn the route you will take? Again, It's not always necessary to know which cafe you will have coffee each morning but it's important to highlight your main stopping points, key destinations, and the direction in which you want to navigate the city or country you're visiting.
You can use tripadvisor, yelp, apple maps, or whatever is local to the country (for example, South Korea uses MangoPlate). We recommend the Google Maps app, and their starring/favoriting options.
Proper planning and efficiency when traveling will ensure you have plenty of options to check out in every area.
Travel Hack: Veteran travelers group key restaurants and shops within a 1-5 mile range, assuming the city is walkable, and save them on their map app of choice. This way after that delicious latte in France, you have the famous crepe place a block down and a park around the corner you can relax at and nurse your food coma. You can tell what spots are poppin by searching "restaurants" or "bars" and looking for streets where multiple locations pop up. We'll write a more in-depth post about this soon.
Localize before departure
Do you know who will fetch you from the airport? If you're planning to ditch the apps and take a cab after landing it's a good idea to establish contacts with a proper driver. Make sure to check their reviews before relying on them not only to tour you, but also to keep you safe.
There are many communities you can join on Facebook filled with expats and travelers who frequent the country you're heading to. Posting up that you're looking for a driver will most times receive an overwhelming amount of great recommendations.
When traveling to countries with an influx of tourism, you will most likely be confronted by a fleet or overpriced "transport.. transport" drivers. Veteraned travelers recommend to avoid these people at all costs. They will promise to take you to where you want to go, often not confirming a price until you're moving in the car. More often than not the rates you pay here will exceed 60% of the normal cost relative to the area.
Long story short, Book in advance - Plus it's always nice to be welcomed by a local holding your name up scribbled on the back of a fast food menu. When in Rome.
Prepare for the Sim Card Struggle
Most countries have great 4G networks that are often significantly faster than America's, but you'll need the proper sim card to get access to it. Of course first make sure you have an unlocked phone that can accept international cards, check if yours is compatible at your local apple store or phone service provider.
Find where travelers purchase their sim cards with a simple google search for "where to buy sim cards" where you land. Processes vary vastly depending on the country you're arriving in. Tokyo, Japan for example has convenient sim card machines a few steps from the exit gate. Bali on the other hand has fairly terrible and overpriced (over 500% markup) sim cards at their airport, you'll get a better deal and more reliable card if you ask your driver to drop by a phone stand he recommends and to help grab one for you. South Korea's Seoul has "KT Wireless" sim cards you can pick up at stands located only at the airport where you can get unlimited data at blazing fast speeds (over 50mbps!). It's actually a better deal than what locals can get, and is only available to international travelers. You can reserve one here or buy one in person.
You can also purchase your sim card ahead of time online through "international sim card" companies, but our cohort highly disapproved of it due to massively inflated prices
Every country is different so do your due diligence and know where to get your simcard.
Travel Hack: Tokyo Japan has an amazing 4G network you can plug into with rentable pocket hot spots. Some hotels and airbnb's will have them included with your stay. So depending where you go, you may not need a sim card
Make Sure Your Wallet is Travel-Ready
When traveling internationally, the last thing you want to deal with is money problems. To avoid one, be sure to:
Make sure your debit cards and credit cards work internationally.
Ask your bank if your debit card has a foreign transaction fee. If so, prepare to pay $4 to $10 every time you withdraw foreign currency from a local bank using your card, and expect daily withdrawal limits too.
If you plan to travel often, our travelers recommend to open up a bank account that has no atm fees and use it specifically for travel purposes. Charles Schwab's High-Yield Checking will ensure you have no fees from any atm that accepts foreign cards (We're not getting paid by them, we actually recommend it.)
Travel Hack: If you can't find a local bank atm, head to the 7-Eleven. Their atm machines usually accept any international card and withdrawl funds in local currency without fees.
Bring a backup credit card and keep it separate from your wallet.
Even if the only other card you have has a high foreign transaction fee, you'll want to bring it just in case you lose your wallet or are pickpocketed. Even in the most prominently wealthy areas of Europe, thieves are still looking out for you.
Travel Hack: If you can, keep your main cards in a small wallet in your front pocket. 
Let your bank know where you're headed.
If your bank is used to seeing you binge on brunch and barre classes in Atlanta, then they might be a bit surprised when you're suddenly splurging on leather goods in Tuscany. Give your bank a heads up before you fly or risk your credit card purchases being declined.
Travel Hack: Open up a Google Voice account while you're in the states, so you can do "local" calls through wifi when you're in a different country. This is imperitive if you're moving for more than a few weeks, otherwise you'll be spending $10 at an international phone booth everytime you call your bank. Also highly pertinent when you rent a sim card that doesn't have a phone number attached to it.
Double check the rate of exchange.
If you can't exchange your US dollars for local currency before you travel or at a reputable bank once you arrive, at least make sure you aren't being ripped off. Check that the rate of exchange in-store is better than or equal to what you've researched online, and always ask that your money is counted in front of you.
Travel Hack: You can pull money from international atm's at the airports with no exchange fee if you have the card we mentioned above. Useful if you don't want to carry a ton of cash on you on the plane and/or so you don't pay exchange fees.
Carry enough cash to be spontaneous—but safe.
If you're spending a week in London, you'll use a credit card almost everywhere you go. But in smaller cities and in more remote or less developed areas like Chiang Mai-Thailand, you'll need cash. Carry local currency in reasonable, small denominations so you don't need to ask a frustrated vendor to give you an embarrassing bucket of change. Try to keep the cash in multiple locations just in case you lose your wallet or are pickpocketed.
Travel Hack: If you're ballin with a wad of cash, keep it in your front pocket and the smaller denominations in your rear pocket. It will keep your larger bills safe, help you avoid risky situations, get better deals at the market, and make you think twice about splurging on that antique camera.
Traveling internationally can be glamorous or a stressful journey. With proper preparation and using some of these hacks you can prepare yourself and not end up searching for options for hours on airport wifi. Make sure to treat yourself to a nice dinner of the local cuisine with the money you saved.
Travel safe, travel often.